Today's Snapshots: Madeira Beach, FL

Plymouth, NH Rapid City, SD Carolina Shores, NC

Which States Tax What Retirement Income (O-S)

Latest In-Depth Review: Bloomington, IN Tucked amid gently rolling hills, Bloomington has an engaging cultural scene, a youthful vibe, fun athletic events, an educated populace and affordable living. It is a great retirement spot!

Latest Snapshots: Town & Country, MO

Tavares, FL Pell City, AL Oro Valley, AZ

Latest Short Review: Elkhorn, WI Known as the Christmas Card Town, Elkhorn boasts plentiful recreation and affordable living. Is it s a great place to retire?
------------------------------------------------------ Articles ---------------------------------------------------------
6 Taxes to Consider When Choosing a Retirement State | 4 Reasons to Retire in North Carolina
More Recent Town Snapshots:
Bordered by Tampa Bay, Clearwater and the Intracoastal Waterway on Florida's west central coast, Largo spent much of its history as a farming community. New residents and houses started arriving in large numbers after WWII, and today the city is the third largest in Pinellas County.
---
Quaint and artsy, Tryon is nestled in rural southwestern North Carolina's Blue Ridge Mountains and is surrounded by vineyards, orchards and waterfalls. It has a rich equestrian culture, too.
Scenic Lake Arrowhead, which dates from 1922, is located within the lush San Bernardino National Forest, about 80 miles east of Los Angeles. It is not an incorporated town but rather a resort community nestled along the banks of sparkling but privately owned 782-acre Lake Arrowhead Reservoir.
Once an isolated fishing village on northwestern Washington's beautiful Puget Sound, picturesque Gig Harbor is now only 12 miles away from Tacoma via the Narrows Bridge. Commuters have mostly replaced commercial fishermen and boat builders, but the town still oozes maritime character and works to preserve its past.
Click on a State to Find Previous Reviews: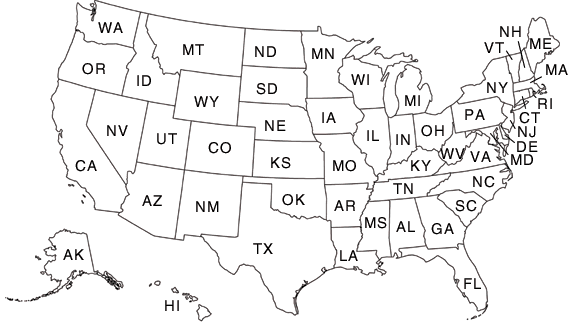 What Makes a Great Retirement Spot?
We look at a number of factors, including cost of living, medical facilities, climate, transportation, crime rate, cultural amenities, educational amenities, shopping venues, infrastructure, recreational opportunities, senior services, poverty rate and more. No one factor alone, except a very high crime rate, will disqualify a town as a great retirement spot, but several factors combined, such as a high crime rate, a high poverty rate and population loss, generally will. A high cost of living or high taxes alone are not enough to disqualify a particular town because some people prefer more affluent communities and are able to pay higher costs and taxes. And not everyone is looking for the same amenities, so, for example, a town without a symphony or a fishing lake will not be disqualified since not everyone is looking for those things. We try to look at all kinds of places in all price ranges and get a feel for each one. Then we weigh all of the evidence to decide if a town has enough going for it to make it spot for retirement.