Today's Snapshots: Land O' Lakes, FL

Gold Canyon, AZ Hernando, MS Pinehurst, NC

Which States Tax What Retirement Income (O-S)

Latest In-Depth Review: Ashland, OR Home to the Oregon Shakespeare Festival, Ashland is known for its stimulating cultural scene, artsy vibe, great eateries and scenic setting. It is a great retirement spot!

Latest Snapshots: Tallahassee, FL

Canadian Lakes, MI Wailuku, HI Coupeville, WA

Latest Short Review: Naples, FL Naples is known for its beautiful buildings, outstanding shopping, top notch restaurants and rich quality of life. Is it a great place to retire?
------------------------------------------------------ Articles ---------------------------------------------------------
6 Taxes to Consider When Choosing a Retirement State
More Recent Town Snapshots:
This understated, affluent St. Louis suburb is in east central Missouri and was originally known for its rolling parcels of land, white fences and tableaus of horses grazing in the early morning mist. It still is a soothing place, now primarily residential with strict zoning laws to ensure its quality of life. Homes are large, brick and elegant.
---
Located in north central Florida, about 30 miles north west of Orlando, semi-rural Tavares bills itself as "America's Seaplane City," which makes sense since it borders four large lakes and has several more smaller ones within town limits.
On the shores of 17,000 Logan Martin Lake in northeastern Alabama, easygoing Pell City is St. Clair County's largest and fastest growing community. It is just half an hour to the east of Birmingham, the state's largest city (population 215,000).
Growing Oro Valley is a bedroom community north of Tucson in southern Arizona and is home to a number of high tech and biotech companies. It is in a pretty setting in the foothills of the Santa Cantalina Mountain foothills and has valley views.
Click on a State to Find Previous Reviews: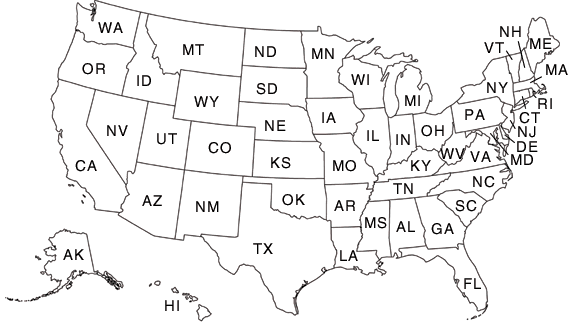 What Makes a Great Retirement Spot?
We look at a number of factors, including cost of living, medical facilities, climate, transportation, crime rate, cultural amenities, educational amenities, shopping venues, infrastructure, recreational opportunities, senior services, poverty rate and more. No one factor alone, except a very high crime rate, will disqualify a town as a great retirement spot, but several factors combined, such as a high crime rate, a high poverty rate and population loss, generally will. A high cost of living or high taxes alone are not enough to disqualify a particular town because some people prefer more affluent communities and are able to pay higher costs and taxes. And not everyone is looking for the same amenities, so, for example, a town without a symphony or a fishing lake will not be disqualified since not everyone is looking for those things. We try to look at all kinds of places in all price ranges and get a feel for each one. Then we weigh all of the evidence to decide if a town has enough going for it to make it spot for retirement.