Today's Snapshots: Lakeland, FL

Chestertown, MD Bandon, OR Blacksburg, VA

Best States for Type of Income and Taxes

5 Retirement Income and Benefits Penalties to Avoid

Latest In-Depth Review: Murrells Inlet, SC Murrells Inlet, once a pirate hideout, is today a cozy waterfront burg known for it boating, fishing, seafood and easygoing lifestyle. It is a great retirement spot!

Latest Snapshots: Sanibel Island, FL

Mesa, AZ Lafayette, CO Columbia, PA

Latest Short Review: The Woodlands, Texas Pretty, lush and well-maintained, The Woodlands boasts a high quality of life. Is it a great place to retire?
------------------------------------------------------ Articles ---------------------------------------------------------
Can You Retire on a Cruise Ship? | 5 Possible Upcoming Changes to Social Security
More Recent Town Snapshots:
Genial, rural Port St. Joe, nestled along Florida's eastern Panhandle, stands where the "lost city on the bay," St. Joseph, once stood. In the 1840s, St. Joseph was Florida's largest population center, a boom town known for its prosperity and raucous ways.
---
This affluent barrier island community is just 15 miles east of Charleston on the mid-South Carolina coast. It may be best known for its clean beaches, boardwalks and colorful eateries.
Perched on the southern tip of L.A. County in Southern California, Avalon 22 mile southwest of Los Angeles and is the only incorporated city on Santa Catalina Island. Reachable by ferry and small plane, it is a beautiful, upscale place.
Laid back Carlsbad sits on the banks of the Pecos River in southeastern New Mexico's Chihuahuan Desert. It was founded by a rancher in the late-1800s and is named after a famous European spa.
Click on a State to Find Previous Reviews: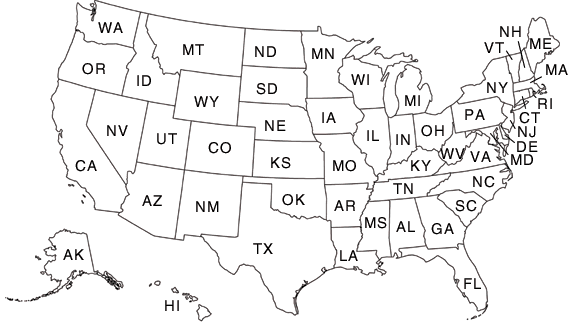 What Makes a Great Retirement Spot?
We look at a number of factors, including cost of living, medical facilities, climate, transportation, crime rate, cultural amenities, educational amenities, shopping venues, infrastructure, recreational opportunities, senior services, poverty rate and more. No one factor alone, except a very high crime rate, will disqualify a town as a great retirement spot, but several factors combined, such as a high crime rate, a high poverty rate and population loss, generally will. A high cost of living or high taxes alone are not enough to disqualify a particular town because some people prefer more affluent communities and are able to pay higher costs and taxes. And not everyone is looking for the same amenities, so, for example, a town without a symphony or a fishing lake will not be disqualified since not everyone is looking for those things. We try to look at all kinds of places in all price ranges and get a feel for each one. Then we weigh all of the evidence to decide if a town has enough going for it to make it spot for retirement.